Custom Toddler T-Shirt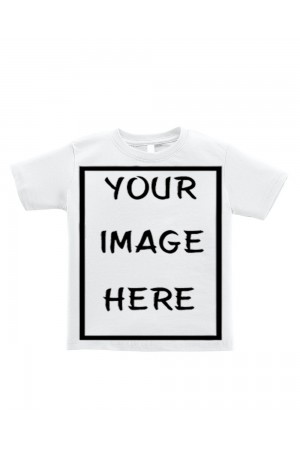 Custom Toddler Tshirt

You can message us before you buy and we will design your mask for you. Just send us a message and let us know what you would like on your mask or ask for our help and we can walk you through the process.


• You will receive 1 completed Custom Toddler T-shirt.
• T-shirt is made out of 95% Polyester & 5% Spandex For a super soft slightly stretchable fit.
• Professionally printed design.
• Preshrunk to minimize shrinkage
• Machine washable, and reusable will not fade. (We Recommend no Bleech)
• Ships the same day or 1 business day after purchase.

Proudly Printed in the United States of America!

We support your personalized and custom photo. Once your order is placed we will contact you VIA the email you have on file to send us your picture you would like printed.

Shipping Info.
Ready to ship in 1 to 2 business days, All products are made-to-order and proudly created in the United States.
Shipped by USPS You will receive your order in 5-7 days.

Replace & Refund.
All products if defective during shipping or broken will be replaced free of charge. If you are not satisfied with the product, we will refund 100% of your money to you.
If any other issues arise, please do not hesitate to message us, we would be more than happy to assist you and earn your business.